Ok so I mentioned that I went on this tour in a previous post so lemme finish telling you about my experience.
Lunch was held at the National Steinburg Center and here we listened to a panel of food suppliers to McDonald's speak about the standards and the process for them getting the food to the restaurants and then to us.
On to our gourmet lunch prepared by chefs Sakahara and Bozzo of Gilroy Garlic Festival Fame!  Our gourmet lunch was made from the same ingredients that are delivered to McDonald's every single day.
First course consisted of French onion soup and Mini Mac with chipotle aioli.  Delicious
Next was a Green Salinas Valley salad with Taylor Farms lettuce, eggs, croutons, and a citrus blueberry vinaigrette. The stuffed chicken breast was made with the all white meat chicken that's also in the salads and sandwiches.  The stuffing was apples, cranberries, and Canadian bacon, the very same that's used in the Egg McMuffins.  That stuff chicken breast was….OMG!  I really need that recipe.
Our dessert consisted of gluten free chocolate espresso cake (flourless) with chocolate and strawberry drizzle.  Oh and yes I have pictures.
Needless to say, SakaBozzo were MUCH appreciated that day LOL  Thank you Chefs!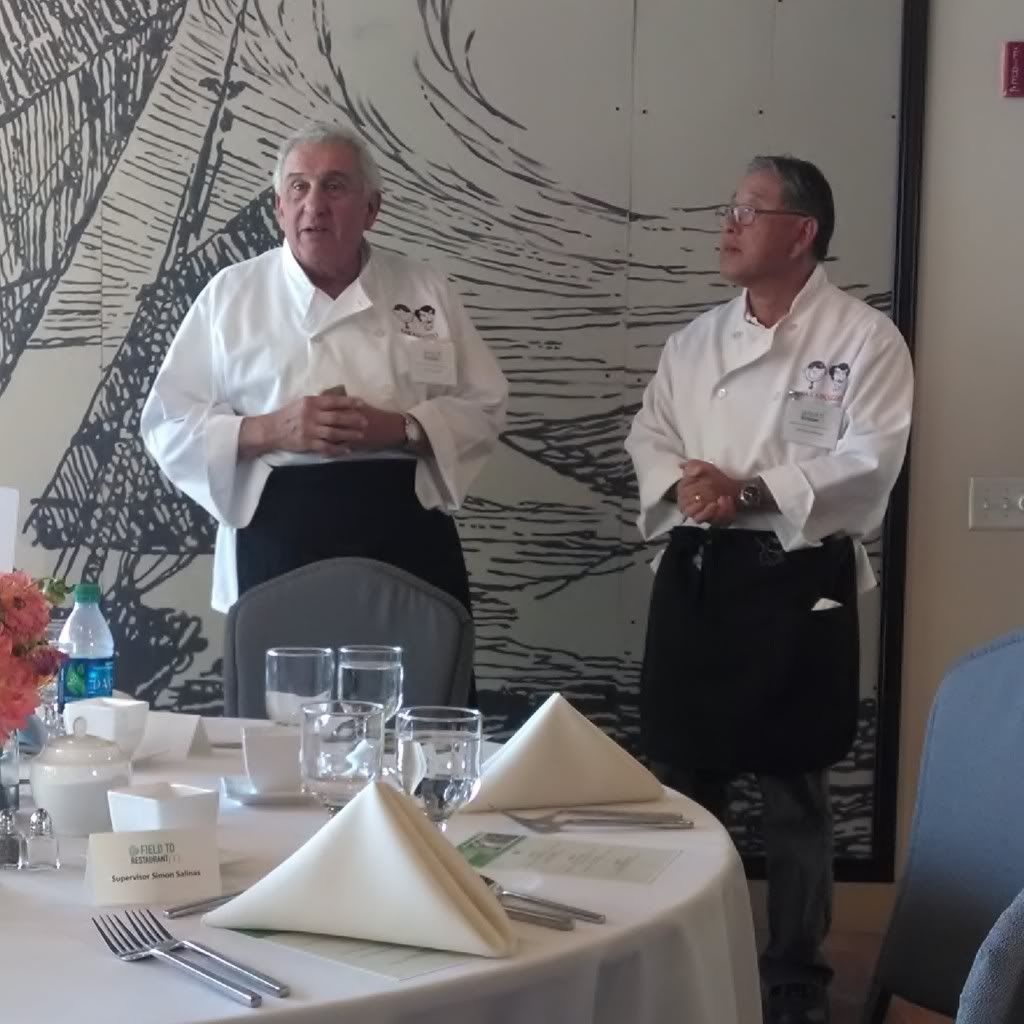 I have never been one of those folks who said that all fast food is bad for you.  Everything in moderation, right?  But it was good to see behind the curtain and I thank you MomCentral and McDonalds.
The following two tabs change content below.
MargsWorld
MargsWorld.com is written by Margaret Salmond, CTA. Lifestyle & Travel Blogger currently living in San Joaquin County. She writes about family, food, entertainment & travel with a bit of tech thrown in for good measure. Mom of one and Nana of two, she love to travel, read and people watch.
Latest posts by MargsWorld (see all)